2511 Old Cornwallis Rd.
Suite 200
Durham, NC 27713
United States of America
Company Established In
2002
CATEGORIES & HEADINGSdetails >>
DMHC leads a national movement that is pioneering what is formally known as "home-based primary care." The core expertise of our practice is providing onsite care to patients in their own environments – our clinicians travel to the patient – whether that be in a private residence, living community, or office setting. Our pioneering practice has created a new job role with benefits and advantages available nowhere else in the profession. We like to refer to it as "residentialist," because it bears many similarities to the "hospitalist" job role…only better!

As is true for hospitalists, DMHC clinicians see most of their patients by going room to room in one or two locations each day, either a communal living arrangement — independent and assisted living communities, retirement communities — or by visiting patients in larger corporations, where they see patients in their own work space or an office set aside for employees without a private office. We also do traditional housecalls to private residences, as a relatively small part of our overall practice activity.

DMHC clinicians have it much better than their office- or hospital-based colleagues, both personally and professionally. Because our scheduling is quite flexible, and our compensation based strictly on productivity, the clinical income of our medical staff adjusts automatically to their preferred work schedule. Clinicians willing to work hard will easily earn in the top 5% of income compared to primary care colleagues working in similar communities. Clinicians looking for a better balance between professional commitments and personal/family interests will find that our practice accommodates, and even encourages, a greater degree of flexibility than is possible in any other job role. "Treadmill" medicine is replaced by a focused, thoughtful approach to patient care. Your clinical interactions are determined by the needs of each patient, not the time allotted by an appointment book. You spend as little or as much time with each patient as medically necessary, giving real meaning to the notion of "patient-centered" care.

Our clinical staff is comprised of an outstanding group of clinicians — board-certified internists, geriatricians, family medicine specialists, physician assistants, nurse practitioners, and several subspecialists – who are hand-picked by the practice's leadership: Alan Kronhaus, MD, Co-Founder and Chief Executive Officer and Shohreh Taavoni, MD, President and Chief Medical Officer. Together, the pair has spent decades developing better ways to provide medical care, particularly to under-served and elderly populations. Doctors Making Housecalls has emerged as the gold standard in home based primary care. We'd love for you to be a part of our team.

We are all about providing the right care, in the right place, at the right time. And patients love it!
Vendor Showcase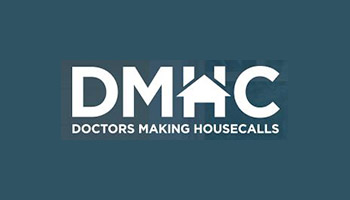 Flexible scheduling. Outstanding compensation. Grateful patients. Outpatient only. Practice medicine the way it should be.

Our pioneering, nationally-renowned practice offers physicians benefits and advantages not available anywhere else in the profession. Why work for "the man," when you can have a practice that is as close to working for yourself as you can get in medicine today -- except you have no investment, no business or political worries, and enormous support in all aspects of your practice. 90% of patients live in independent or assisted living facilities. Low volume of patients (10-15/day); 2 locations per day (relatively little travel). Your choice of cosmopolitan communities throughout the beautiful state of North Carolina. read more